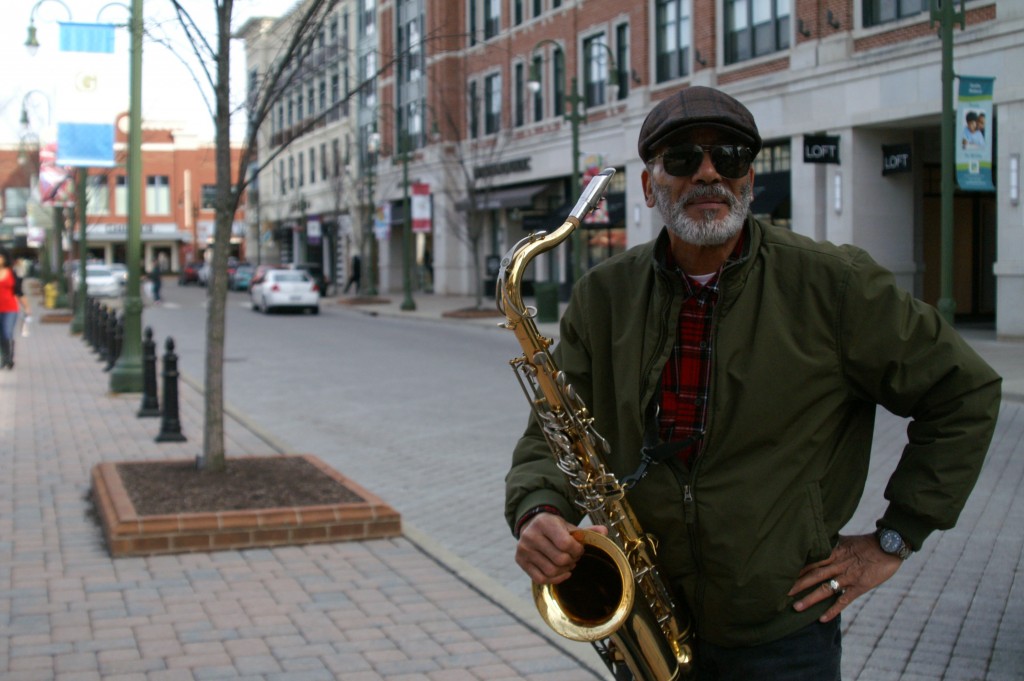 Real Live Street Artist
After introducing ourselves as musicians and music enthusiasts, he said we were all alike: "starving artists."  He played our requests for popular jazz artists and improvised over well known themes. All from memory, he played expressively and without pause. Full of emotion, he showed us the technique to making the saxophone come alive.
"You gotta give it the breath of life and fill the whole bell…sounds nicer with life in it."
After another brief interlude of improvisation and a group selfie, he gave us prime life advice. "You gotta play softly and from the heart. One time I was playing with my band in a club and it was so loud I couldn't even hear my buddies. I told our guy on bass to soften up, I said, 'Man, don't play so loud.' And we didn't, we all played as softly as we could. We didn't try to play over all the noise anymore. And, what do ya know! All the people in the club, they got real quiet, and we played so softly and from the heart, so full of emotion, that they started listening.
"So, you see, all those guys that just play loud, ain't nobody listening. When you play softly you make 'em…you make 'em stop and listen to ya. So, you keep that in mind. Play softly and speak from the heart, they'll hear you then."
We thanked him for the advice and I asked if I could take a portrait of him. He happily obliged, saying we made his day. Artists, street performers, vagabonds: they all have stories worth telling, and advice worth sharing. The hopeful human spirit is alive in these people, and too often they are overlooked. There are still good, honest people and artists just looking to make a living in this world, and often all they need is an ear to be heard.
May 28, 2015 • #photography
Recent Posts
Archives
Categories